Weekly Altcoin update - Week 39
Diederick Jacobs
Posted on: 9/28/2021,
2

minutes read
Weekly Altcoin update - Week 39
This week's altcoin update is packed with information, with an update on the following projects: $XCAD and $LTO
XCAD Network
The overall content creator adoption rate of XCAD Network has significantly increased in the last week, with a total of 10 new content creators. The combined following of all the content creators is over 60 million subscribers now, up from 29 million last week, an increase of over 100%. Considering that every creator will promote XCAD and the plugin to their audience via YouTube videos, this is a significant increase.
The upcoming week is considerably interesting, considering XCAD Network will announce its biggest content creator yet (> 11.7 million subscribers). Due to the mainnet release and some other imminent developments (e.g., Zilliqa bridge), the upcoming week might be significant in developing and adopting XCAD Network.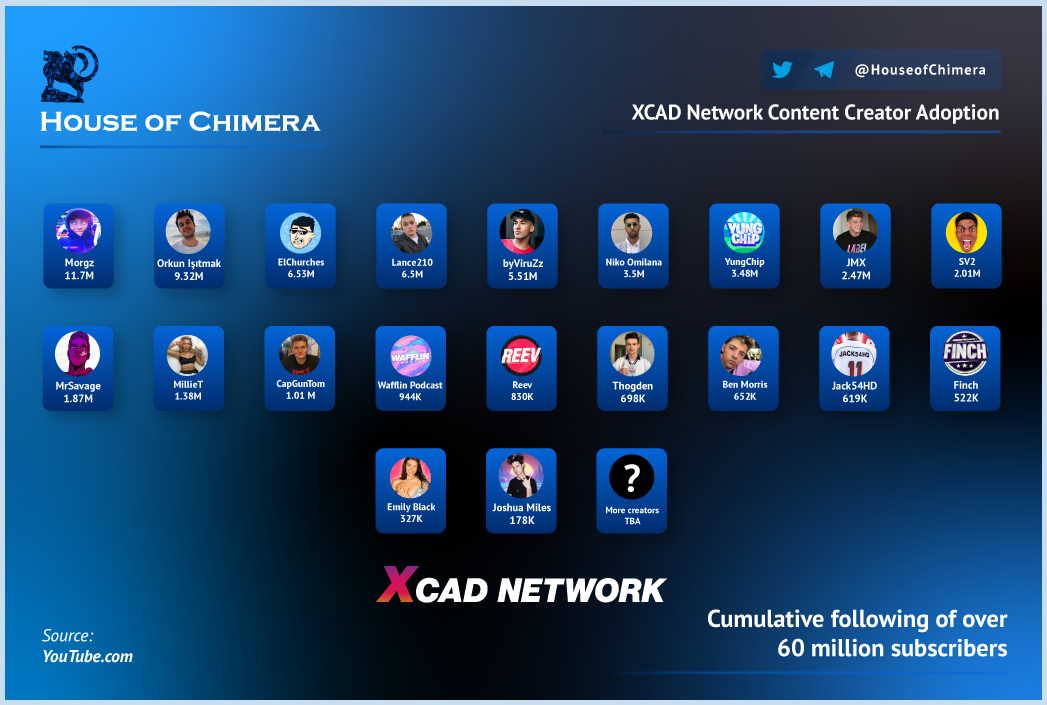 LTO Network
The upcoming Cobalt mainnet update is significant for the LTO network ecosystem since it adds much flexibility to existing features while introducing new features. The ecosystem will utilize decentralized Identifiers (DIDs) that allow users to control personal data shared when they interact with digital enterprises. The impressive trust network of the LTO Network provides a permission-less identity solution, allowing anyone to create a DID and issues verifiable credentials. Last but not least, sponsored transactions allow accounts to co-sign a transaction and pay the transaction fee.
As stated last week, the road ahead is going to be an interesting one, whereby LTO Network is going to focus more and more on smart contract features. Therefore, eventually allowing the community to develop their own blockchain applications!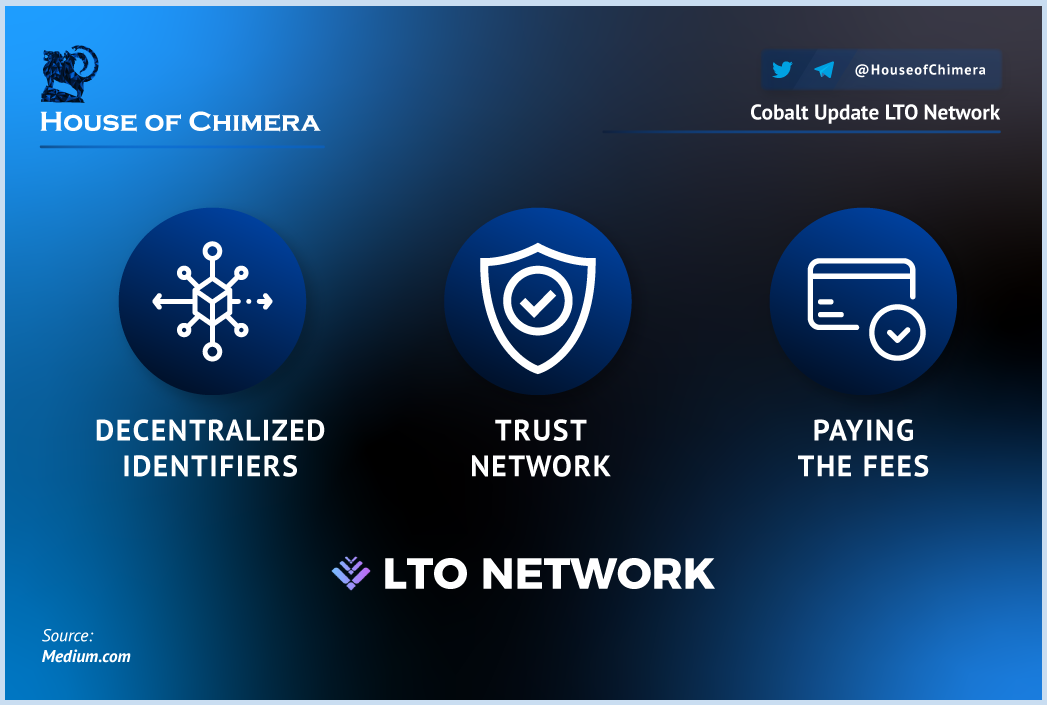 Back to blog