Weekly Altcoin update - Week 40
Diederick Jacobs
Posted on: 10/5/2021,
2

minutes read
Weekly Altcoin update - Week 40
This week's altcoin update is relatively short, with an update on the following project: $XCAD
XCAD Network
The XCAD Network ecosystem is growing each day; daily transfers are still relatively low but slowly but surely growing. The product of the ecosystem is not live yet; therefore, these are solely transfers. The adoption of the XCAD product is correlated with the adoption of content creators, considering they will utilize their audience to get them to buy their content creator tokens. The fans can engage with their favorite content creators with a relatively low threshold.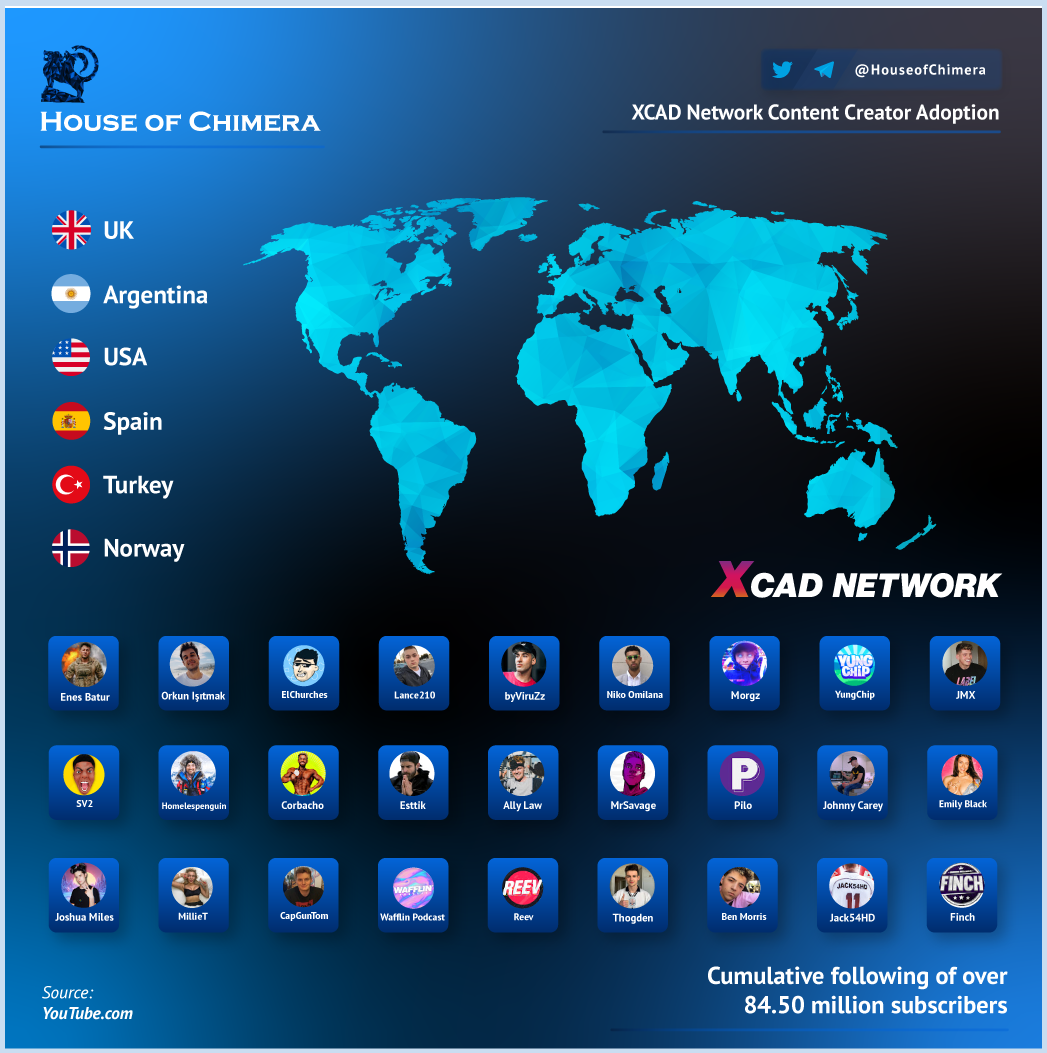 The XCAD ecosystem is rapidly expanding, with currently over 25 content creators with a cumulative following of 84+ million followers. Last week that was 60 million that is an increase of 40%. Furthermore, allegedly the most prominent content creators are still unrevealed, and therefore, the total number of followers of these content creators will undoubtedly increase in the upcoming few weeks.
Back to blog