Weekly Altcoin Update – Week 47
Diederick Jacobs
Posted on: 11/23/2021,
2

minutes read
Weekly Altcoin Update – Week 47
This week's Altcoin update is packed with information, highlighting Zilliqa, XCAD Network, and Syscoin!
Zilliqa
The new website of Zilliqa will get released soon; House of Chimera had an exclusive sneak peek. Overall, we are satisfied with the upcoming website, and it is a significant improvement compared to the current website. The website is much more accessible and comprehensive for the average user. Additionally, the user experience is more enjoyable, and the colour palette is easier on the eyes.
Xfers, a partner of Zilliqa, which focuses on making payments as easy as possible, launched a new Stablecoin pegged to Indonesian Rupiah (IDR) under the ticker xIDR. The newly launched Stablecoin will be available on the Ethereum (ERC-20) and Zilliqa network (ZRC-2). The Stablecoin aims to decrease the number of unbanked citizens in Indonesia, which currently happens to be the majority of the population at 61%. As stated in the CEO's last letter, the Zilliqa team is quickly expanding with many new roles that need to be filled in by Q1 2022. The open applications range from partnerships to developers, showing the overall need for new team members.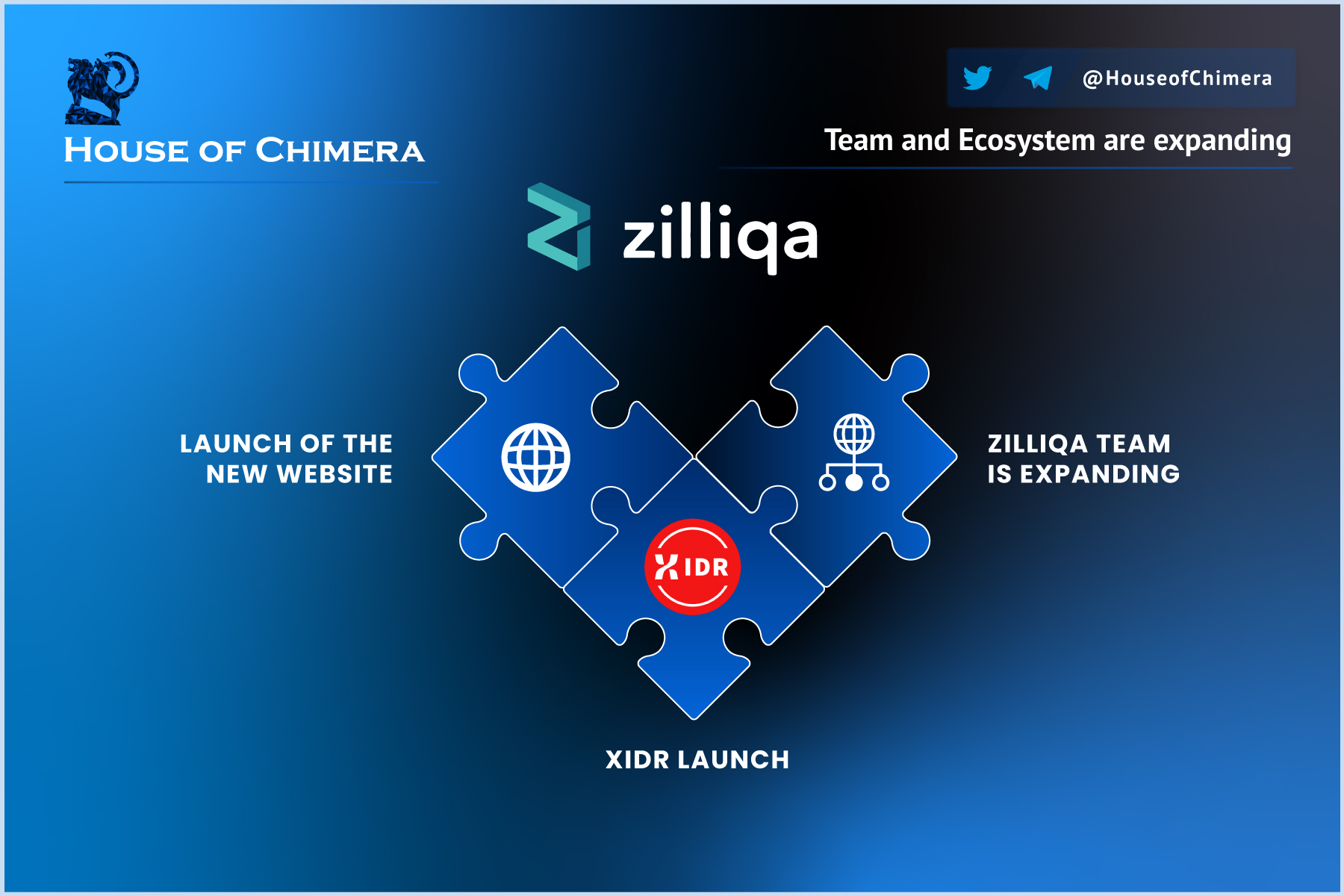 XCAD Network
XCAD Network is again ramping up the spree of announcements, and in the upcoming month, quite a few content creators will get announced! Additionally, the XCAD DEX is in the final testing phase, one of the critical components for the upcoming Content Creator tokens. As highlighted in our research and earlier Weekly Altcoin updates, the DEX will allow users to trade their content creator tokens and receive dXCAD tokens. The breakdown of how these dXCAD tokens can be obtained can be found in the Weekly Altcoin update of Week 44.
The increase of exposure of these creator announcements is significant for the creation of ecosystem value. Additionally, the upcoming DEX will drastically increase the usage of XCAD by holders. The synergy between the increase of exposure and usage will lead to a significant amount of ecosystem value, and therefore this could get reflected in the native token XCAD.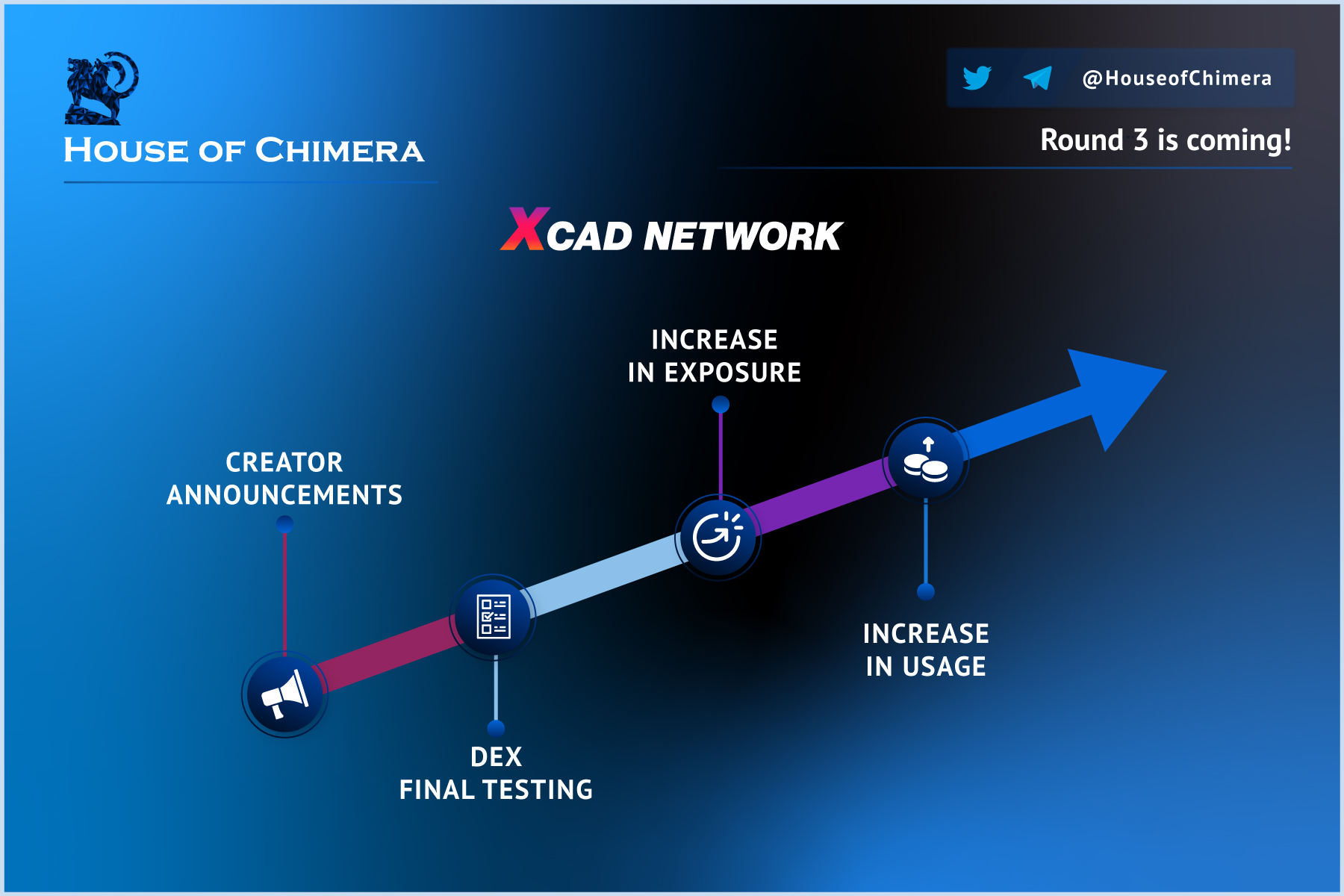 Syscoin
House of Chimera released a comprehensive research paper on Syscoin earlier this week. The upcoming NEVM update is one of the most significant updates on the ecosystem up till now. Therefore, investors must understand the implications of the upcoming update and the road ahead.
The upcoming Syscoin NEVM release is one of the most significant development upgrades on the Syscoin ecosystem by having EVM compatibility and while relying on the Bitcoin consensus network. Additionally, Syscoin's NEVM will open opportunities for unseen scalability upgrades through ZK-roll ups. The research paper will fully highlight all necessary concepts to comprehend NEVM and all its implications.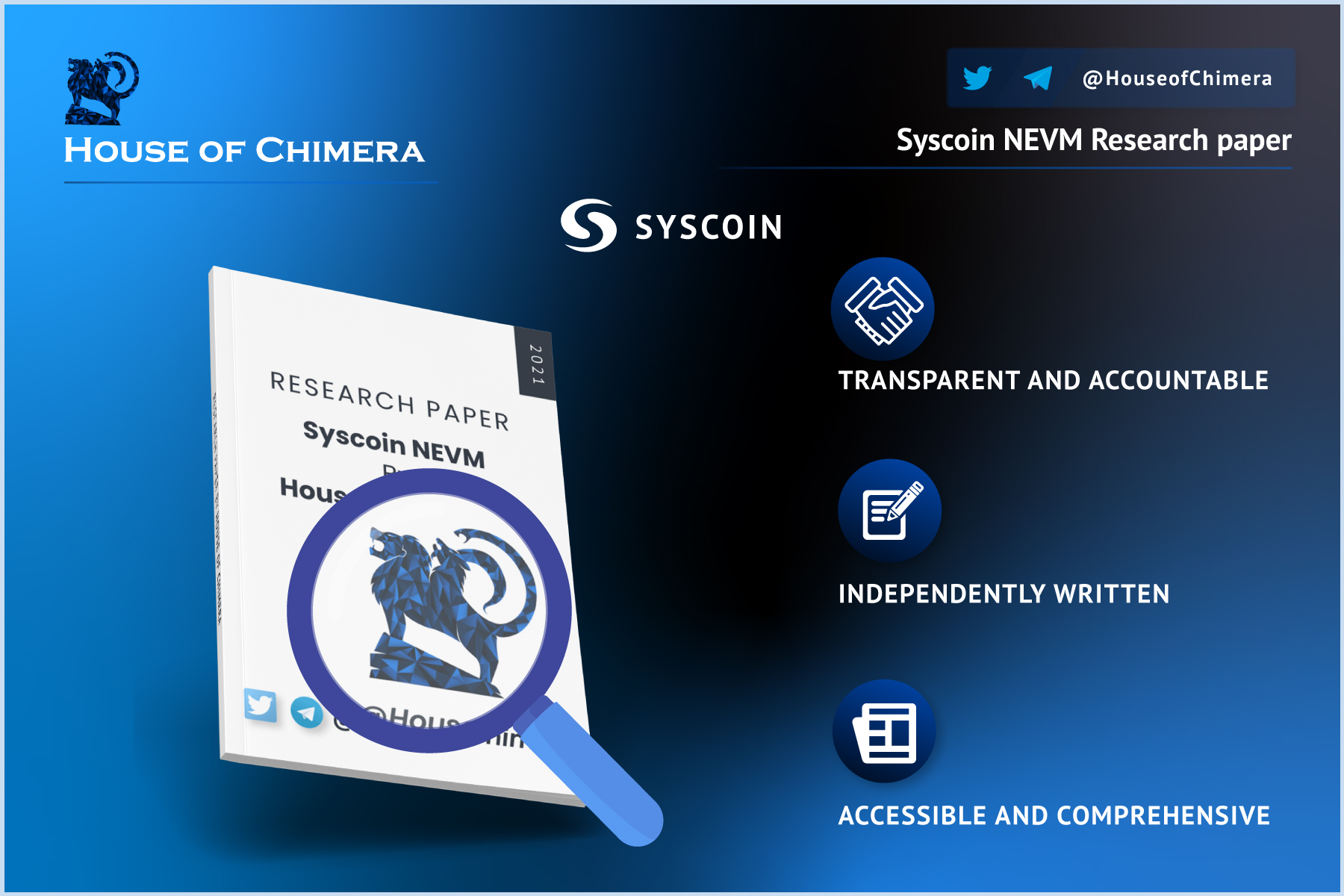 Back to blog