House of Chimera predictions of 2021 - Recap
Diederick Jacobs
Posted on: 12/31/2021,
2

minutes read
House of Chimera predictions of 2021 recap
It has been an incredible year for House of Chimera. We want to thank all our partners and their wonderful communities for sticking with us. House of Chimera made some predictions for 2021 on 2th of January of this year, and now it is time to come back to our predictions.
Prediction 1: Layer 2 projects will blow up (Example: Matic Network)
Layer 2 projects significantly outperform Bitcoin in 2021, with multiple projects increasing with double figures in price and userbase. Polygon Network, previously Matic Network, has been one of the most significant risers of 2021, growing 150x in USD. Over 50 DeFi projects utilise Polygon, such as Aave, Curve, Balancer, IDEX, and Sushiswap.
We expect in 2022 that Layer 2 products will remain influential; however, we expect zK-rollups to be the primary driver of the growth (i.e. Syscoin).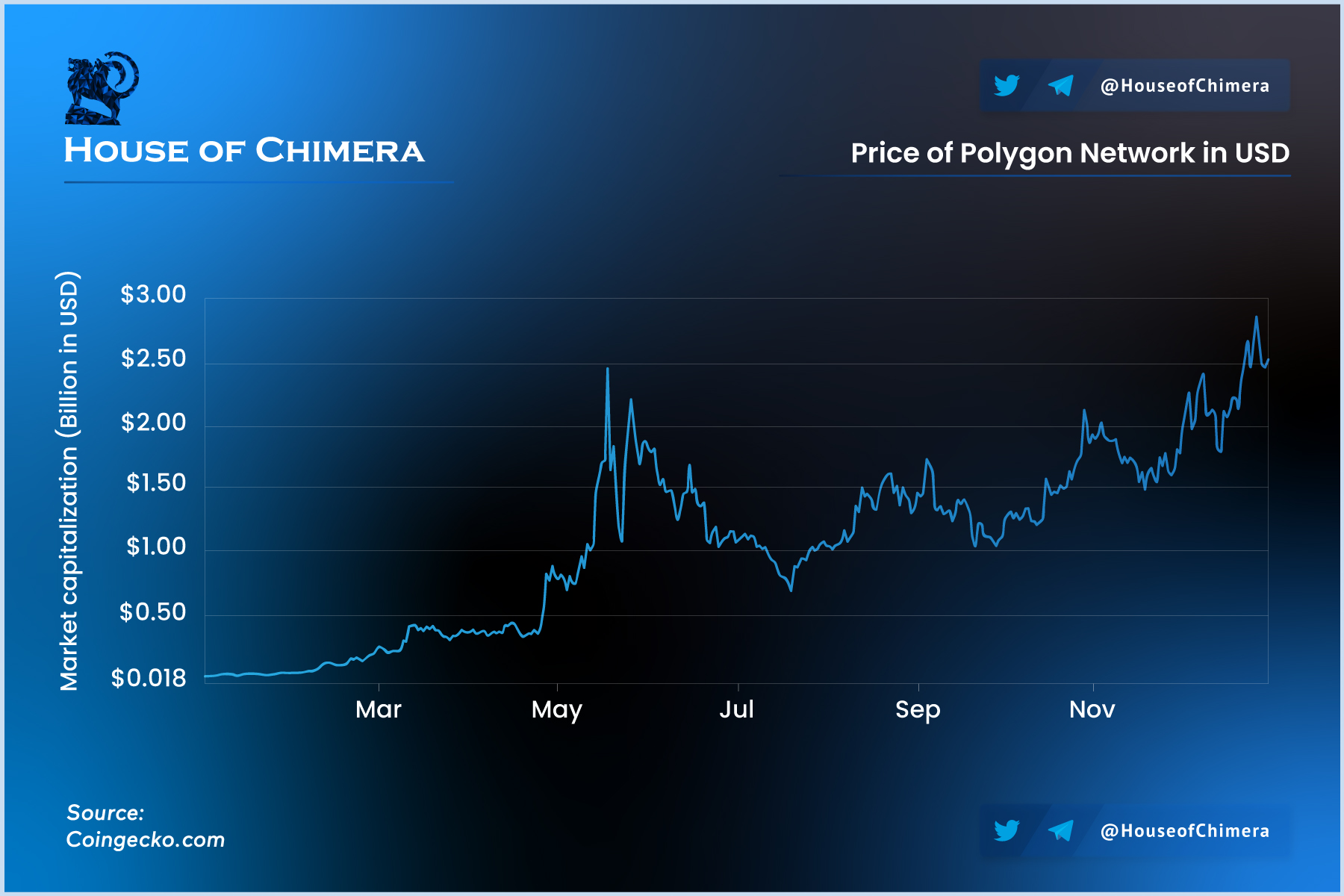 Prediction 2: Ethereum alternatives will get more traction (Example: Zilliqa)
Multiple Layer 1 projects such as Solana, Avalanche and Elrond Network have significantly increased their market share over 2021. The scalable ecosystem designs of these alternative chains are the primary growth drivers. The high Ethereum transaction fees are a financial constraint for many investors. Therefore, these investors have been utilising cheaper and faster chains (e.g. Zilliqa). However, keep in mind that, in general, whenever a chain is scalable and fast that it has to make a trade-off by being relatively more centralised.
We expect in 2022 that scalable Layer 1s will outperform the market. However, Ethereum will remain the frontrunner of the Layer 1 industry. We expect Ethereum to rise from June 2022, due to the 'difficulty bomb' (i.e. move from PoW to PoS as consensus method) equal to a triple halving.
Prediction 3: Binance will continue with the overall growth, the value of Binance coin will linearly increase
This prediction is a little bit troublesome due to the relatively vague claim. Binance grew further in 2021; however, most DEXs grew faster in a relative sense. The adoption of DEXs truly kicked off in 2021, with various DEXs (e.g. Uniswap, Traderjoe, Sushiswap) onboarding a significant number of users.
Binance Coin (I.e. BNB) grew by 1,293%, while UNI grew by 239%. Even though the DEXs grew relatively faster, The userbase of Binance grew faster in absolute numbers. Additionally, Binance has a wide array of products (e.g. Launchpad, Launchpool, lending products) that create value for the Binance ecosystem and its native token (I.e. BNB).
We expect a further rise of DEXs in 2022, with a steady increase in users. However, these users will be relatively experienced instead of new cryptocurrency users. These new users will utilise the more user-friendly CEXs. However, the threat of a regulatory crackdown on DEXs is probable; however, there are no indicating signs yet.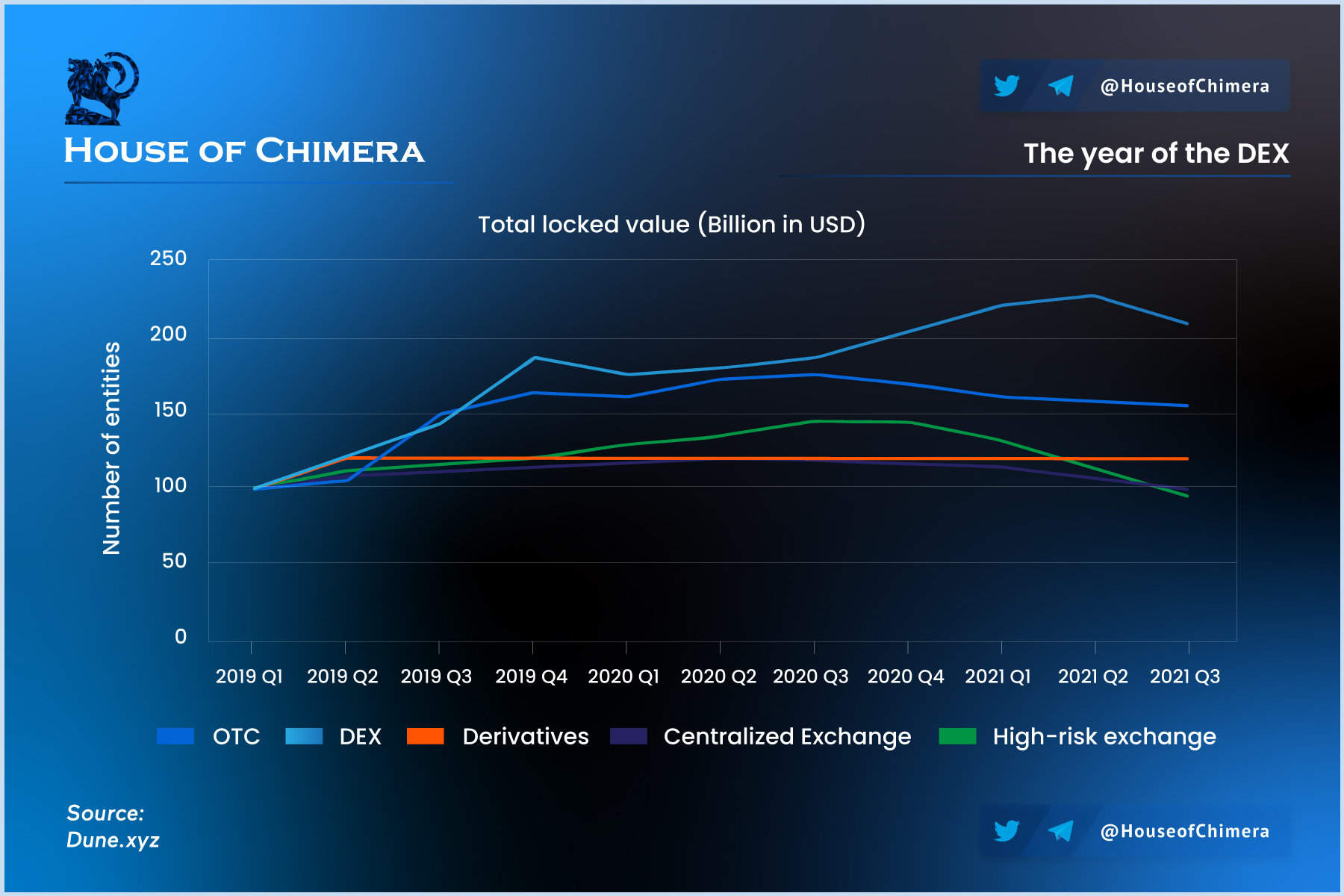 Prediction 4: The DeFi industry will continue to grow but meets regulations.
The DeFi industry grew in 2021, with a significant increase in TVL of 370%. In 2021, multiple outstanding projects have been launched, and as highlighted in the previous prediction, DeFi experienced a substantial inflow of new users. Additionally, the innovation within the DeFi industry is significant due to a competitive market whereby the profit margins are relatively high. The regulation of stable coins and DeFi protocols is slowly starting but is not a substantial framework. Due to that, constructing regulatory frameworks is time-consuming; we do consider this an ongoing process. Each year, legal components will be added until there is a solid foundation, which will be utilised as a policy framework.
We expect the DeFi industry to grow in 2021, shifting to a new 'unbanked' audience. However, this only can happen if DeFi products can be utilised without a financial constraint (e.g. high transaction fees). Additionally, as stated in the previous paragraph, a crackdown on DeFi products can be problematic for the industry's long-term growth.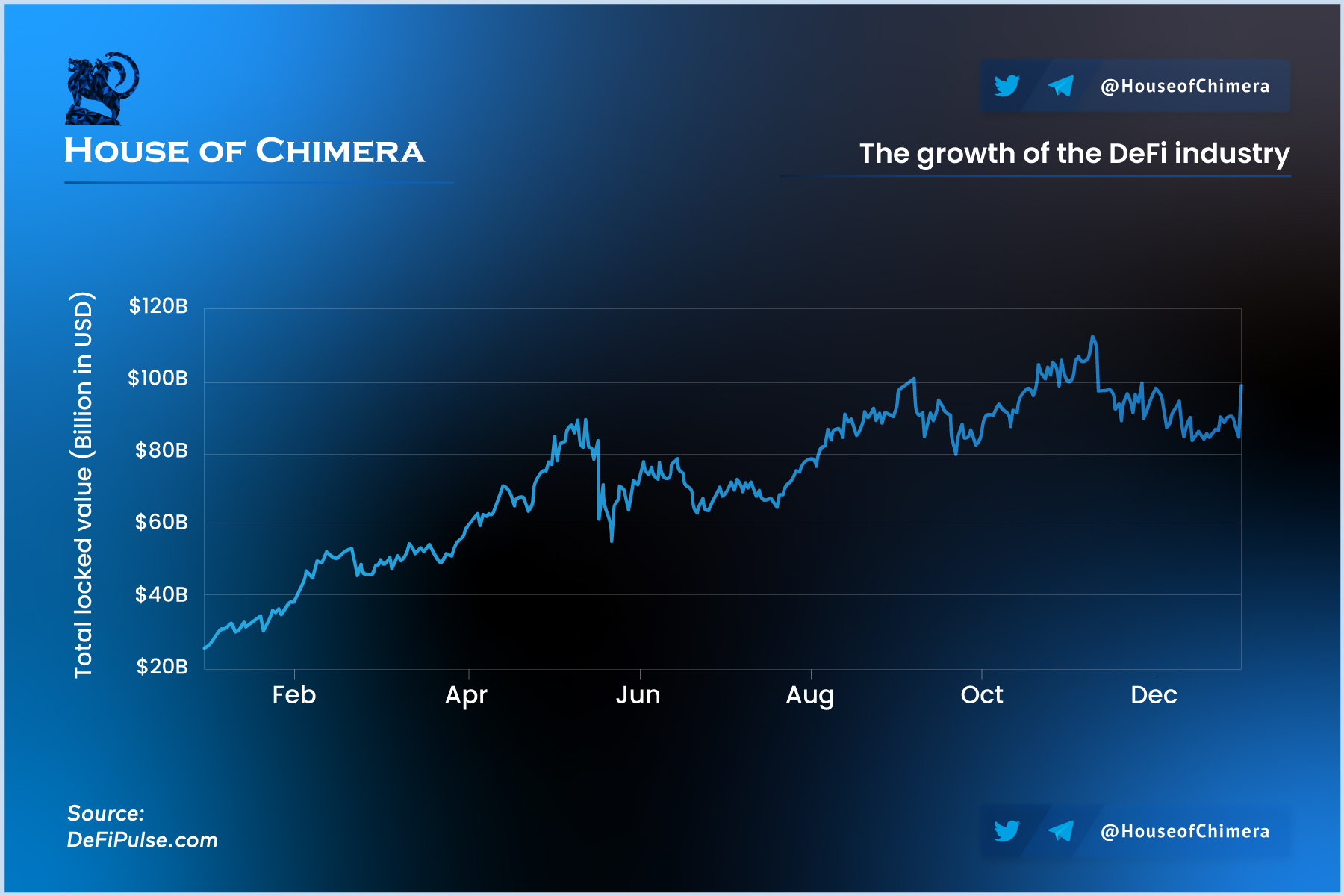 Prediction 5: The NFT market will continue to grow but will not experience a DeFi style of growth
This prediction is a little awkward; we could not be more wrong. The NFT industry has been one of the most progressive and successful industries in 2021. The industry has gone mainstream with various traditional brands (e.g. MacDonald's, Adidas) boarding the NFT ship. However, the NFT market is highly saturated with low-quality projects (i.e. cash grabs) that do not provide value or utility. Therefore, it is relatively hard to stand out from the crowd without having a massive marketing budget.
We expect that in 2022, the NFT industry will get adopted by more traditional companies. The reason is that the current NFT craze is relatively easy to capitalise on by established companies while not spending a lot of resources. Additionally, the Metaverse will play a significant role in further enhancing the utility of NFTs by allowing NFT holders to use their NFTs in a digital world. Furthermore, we expect that a substantial number of low-quality NFTs will be sold off to capitalise on the craze and diversify the newly gained capital to either higher quality NFTs or other assets.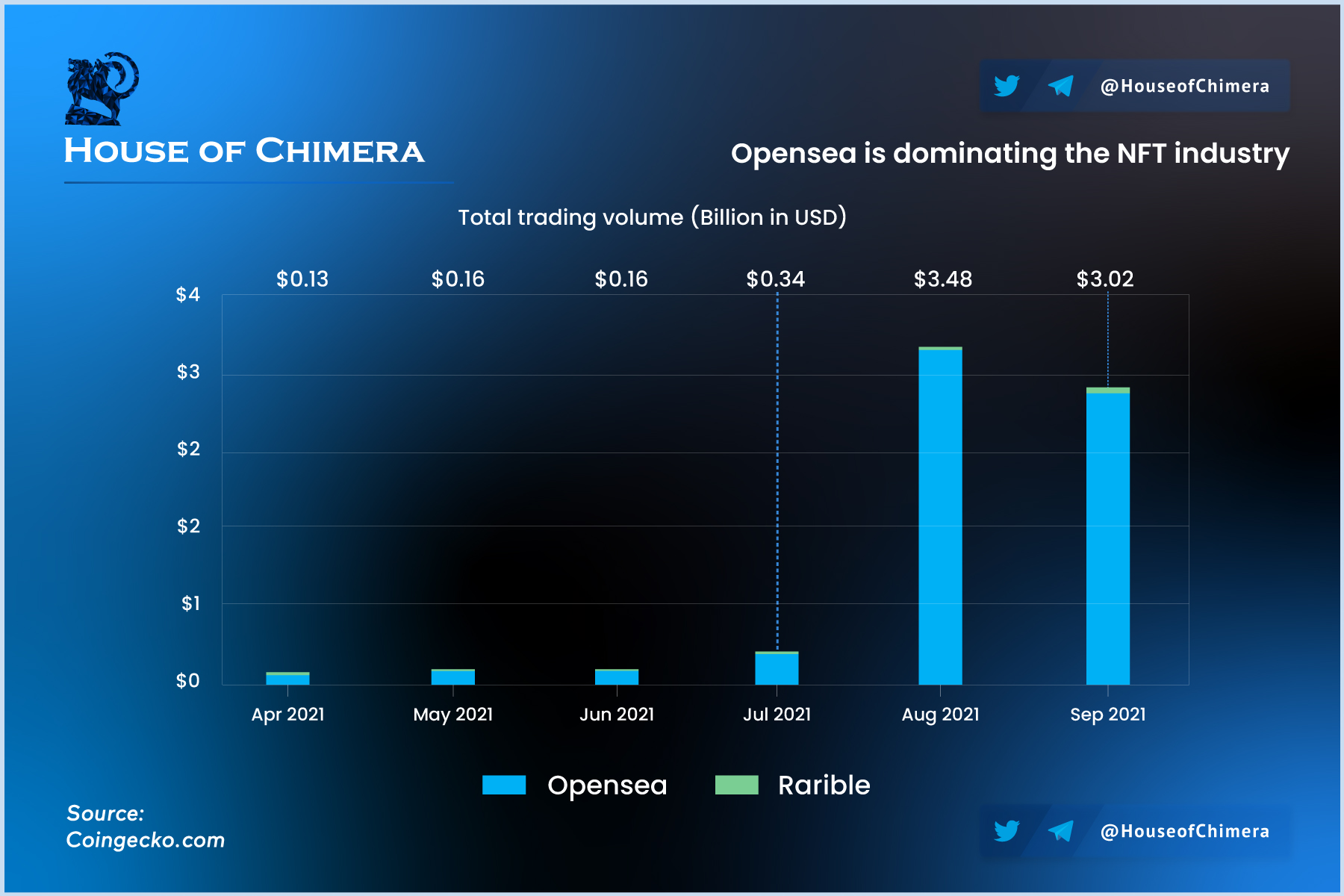 Back to blog