House of Chimera Weekly Altcoin Update - Week 11
Diederick Jacobs
Posted on: 3/15/2022,
2

minutes read
House of Chimera Weekly Altcoin Update Week 11
This week's HoC Weekly's Altcoin Update will highlight XCAD Network, GET Protocol and Opulous!
XCAD Network
Team expansion
Despite the market turmoil, the XCAD Network ecosystem and team keeps expanding. The team has grown with two new team members, Matthew Widnell and Mariano Perez. Both have impressive backgrounds; Matthew has played a significant role within the security of FIFA, and Mariano has over 10+ years of experience in managing teams. The team's expansion will allow XCAD to accelerate growth and overall development. According to Oliver, CEO of XCAD Network, the ecosystem is in general ahead of the current schedule, and the ecosystem will be in full swing by the end of Q2 2022. One of these currently being developed features is the NFT moments and Marketplace. The XCAD ecosystem will allow fans to acquire NFTs, granting them exclusive and unique perks (e.g. unique events). Additionally, the NFTs will utilize unique and memorable creator moments to create a bond between the creator and fan. Moreover, the NFTs will allow creators to monetize their content further. Thus, attracting more creators to the XCAD Network ecosystem.
Asset accessibility
The accessibility of an asset is vital for adoption by traditional customers. The native XCAD token will be used as gas; therefore, users will need XCAD to claim, transfer and trade the content creator tokens. This is not an issue for cryptocurrency users; however, cryptocurrencies are perceived as complex for traditional consumers. Hence, allowing traditional consumers to buy XCAD tokens within the plug-in through traditional payment processors will drastically lower the perceived complexity. Additionally, it will eliminate some of the usage thresholds for traditional consumers.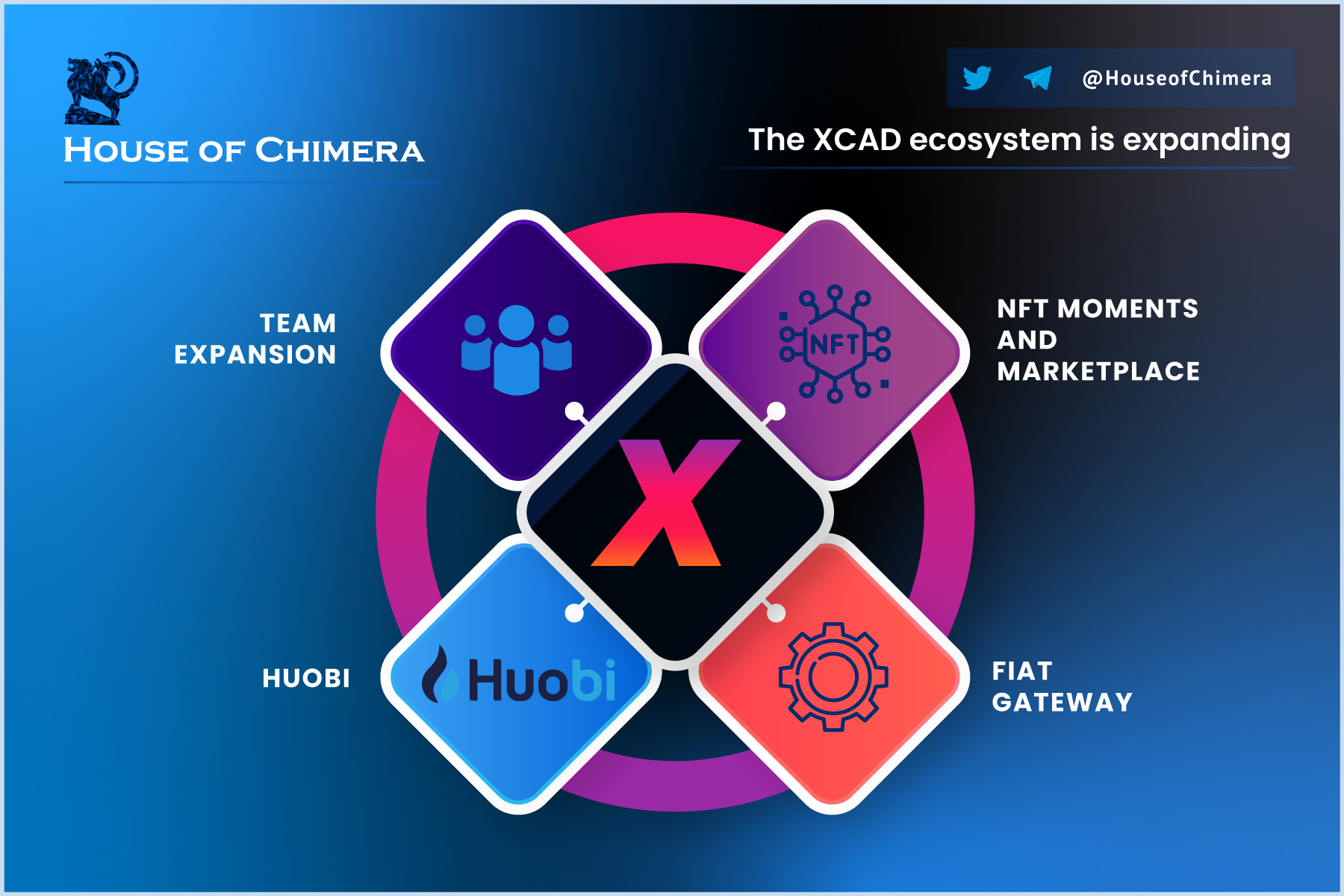 GET Protocol
Launch of DeFytickets
The official white label partner, DeFytickets, has launched their platform and already onboarded a few global hip hop stars. The producers behind Fortress Festival are behind the platform and are aiming to revolutionize the ticketing industry through NFTs. Lupe Fiasco, Gucci Mane and Di-rect will utilize the platform to sell tickets to their upcoming concerts as NFTs. The ecosystem uses the GET Protocol as the underlying tech for their ticketing application. As highlighted in our Weekend Spotlight on GET Protocol, the ticketing solution is transparent, resource-efficient, flexible, and allows for fair revenue distribution.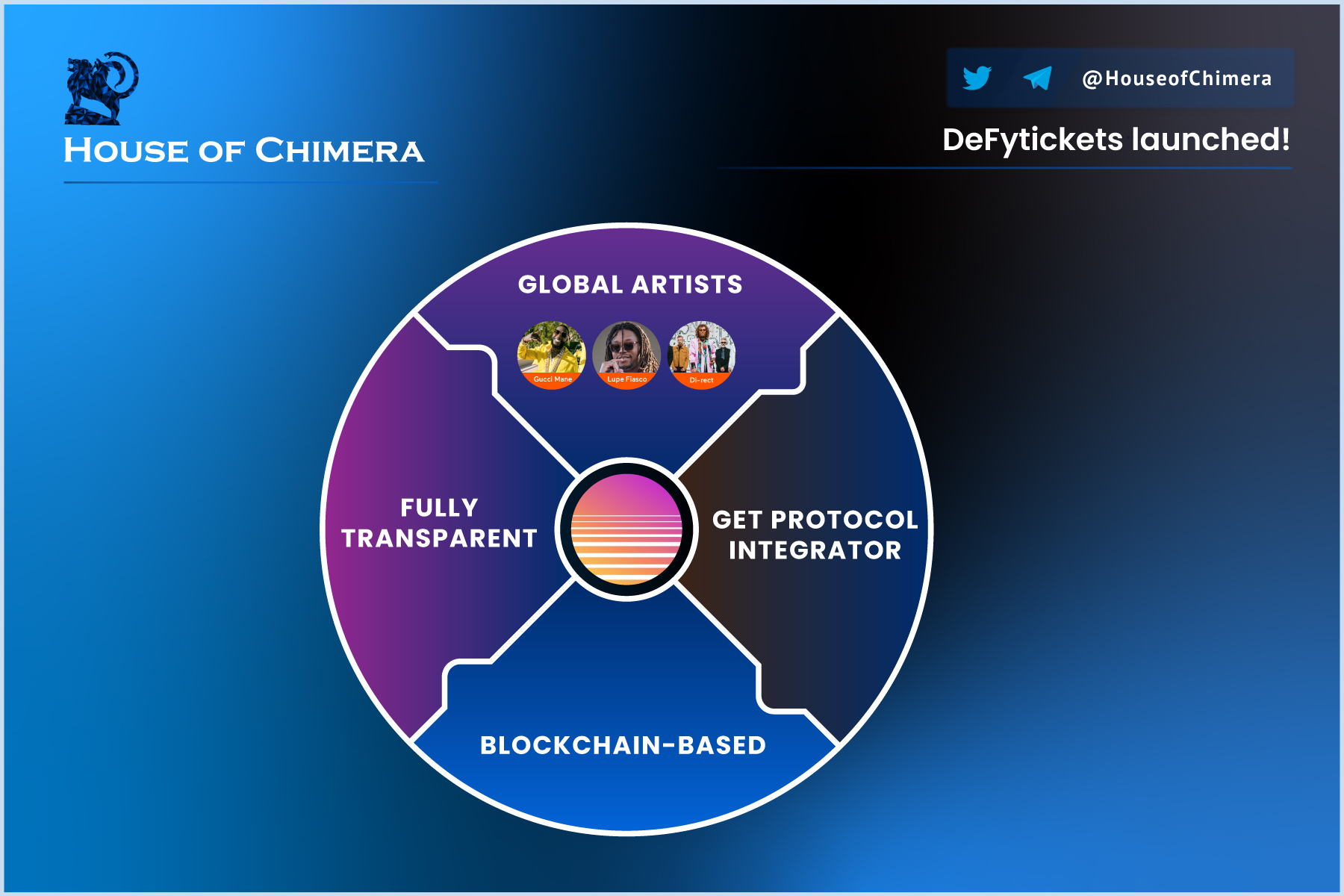 Opulous
A new CTO!
The Opulous ecosystem has been in a cooldown period; however, the team has been working endlessly to develop new features (e.g. staking, DeFi music fund). Therefore, expanding the team with a new CTO will drastically accelerate development and overall increase traction. Marc Ache has an impressive background of working experience (e.g. VIACOM, MTV Networks) and has more than 15+ years of experience as a C-level manager. Viacom is a multimedia conglomerate with global entertainment networks such as Comedy Central and MTV. Marc's expertise and broad network will drastically improve the Opulous ecosystem and accelerate the overall development.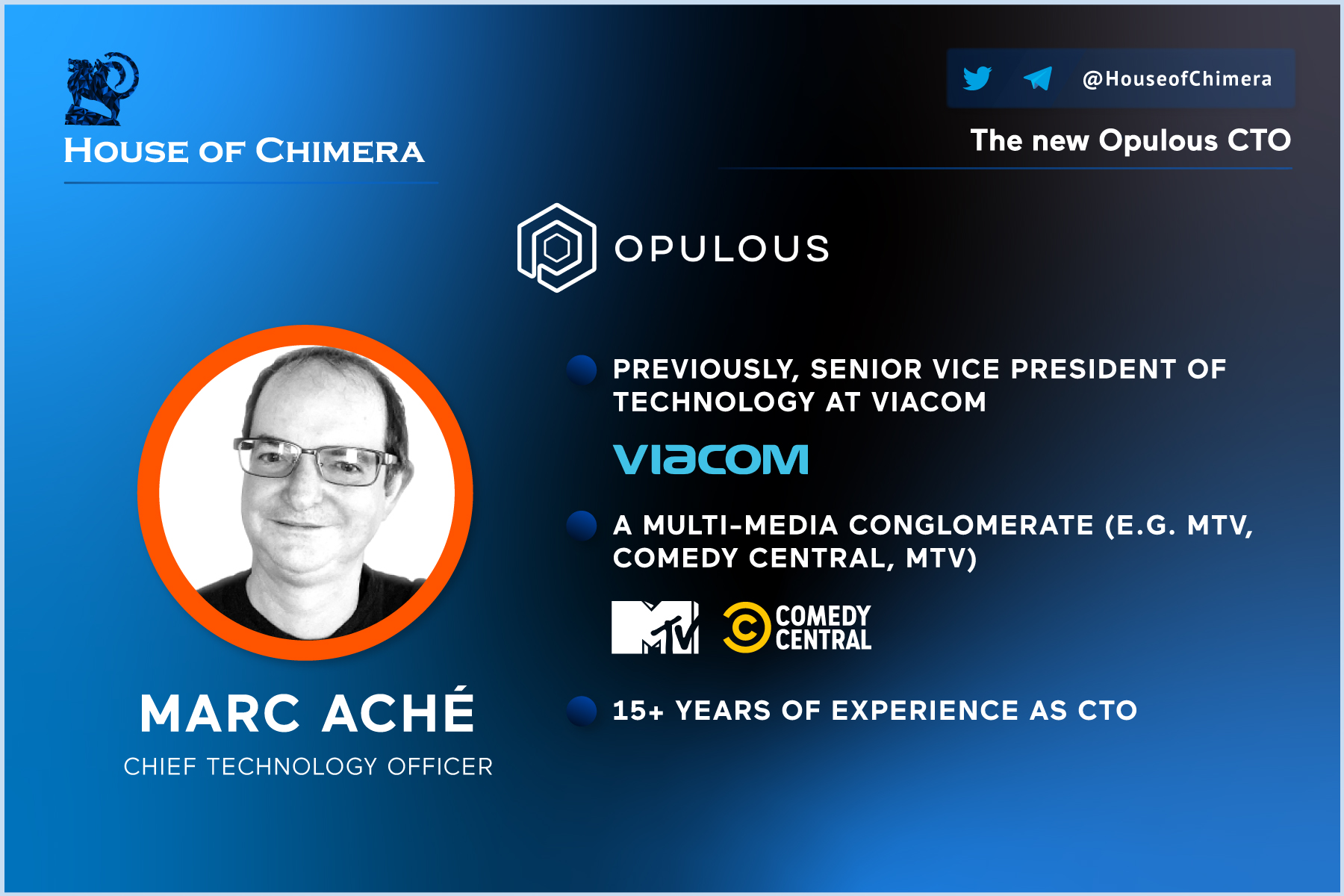 Back to blog